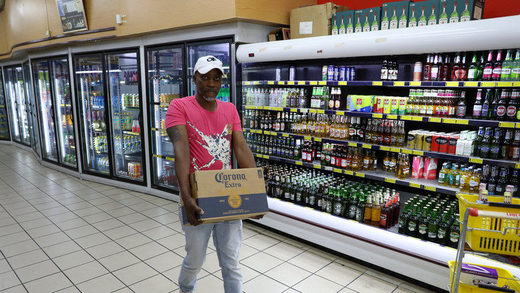 South Africa, which has some of the toughest Covid-19 restrictions
, is set to relax them, including a ban on alcohol sales. To avert a feared onslaught of booze buyers, retailers are proposing what seems an outlandish scheme.
Alcohol is expected to rain on the arid market of South Africa from June 1, when the government is set to partially lift its coronavirus-related restrictions.
The blanket ban on alcohol and tobacco sales was implemented late in March.
The government draft plan would allow liquor stores to operate from Monday to Wednesday between 8am and 12pm. Retailers, however, fear that the stores might get swarmed (and, potentially, ransacked) by parched and angry clients.