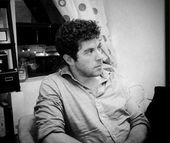 Washington, July 13, 2012 (Reuters) - A 29-year-old staffer working for President Barack Obama's re-election died on Friday after collapsing at the Obama campaign headquarters in Chicago, campaign officials said.
There was no immediate word on the cause of death.
Alex Okrent had worked with the Obama team since 2004. The president, who was campaigning in Virginia ahead of the November 6 election, called Okrent's family to express his condolences and also spoke with other campaign staffers in a conference call.