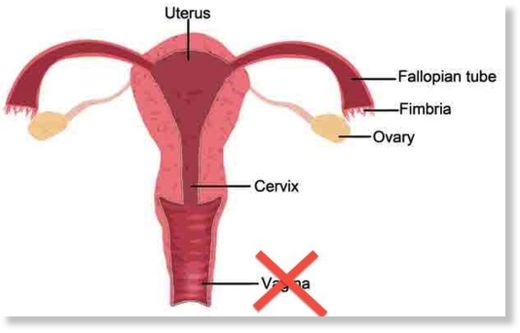 Tim McDaniel, an 18-year vetaran of the biology department at the public school in Dietrcich, Idaho, might have to figure out how to teach the miracle of life to his high-school students without saying the word "vagina" after a group of unhappy parents found the word offensive. Because now he's kind of in big trouble for, you know, doing his job in the teen pregnancy capital of Idaho. According to what McDaniel
told
Twin-Falls's
Times-News
, four parents at the school complained that he taught their children "the biology of an orgasm" and said the word "vagina" during his sex-education lesson to a room of sophomores. Yes,
sophomores
, some of whom have had vaginas for 14 to 15 years. It's unclear whether the word "penis" was met with equal offense. But, apparently, allegations from parents also complain that McDaniel has shown the film an
Inconvenient Truth
in class, and according to a letter served to McDaniel by a quick to respond official from Idaho's Department of Education:
[T]he allegations also include that he shared confidential student files with an individual other than their parents, showed a video clip in class depicting an infection of genital herpes, taught different forms of birth control and told inappropriate jokes in class.
Despite the letter from the upper levels of the state education system, the school superintendent tells the
Times-News
that upset parents won't get Mr. McDaniels fired: "It is highly unlikely it would end with his dismissal... Maybe a letter of reprimand from the school board." McDaniel is denying any wrongdoing, and the school's slap on the wrist might indicate that McDaniel's alleged transgressions might just be that - alleged. "I teach straight out of the textbook, I don't include anything that the textbook doesn't mention," McDaniel
tells
the
Times-News
. "But I give every student the option not attend this class when I teach on the reproductive system if they don't feel comfortable with the material."
Though McDaniel refused to name the parents who are upset with the V-word, his school
is
located in a region of Idaho
dominated
by the Mormon Church, who might have some qualms about teaching sex-ed to their youngsters. The Church's official handbook
states
:
Where schools have undertaken sex education, parents should seek to ensure that the instructions given to their children are consistent with sound moral and ethical values.
McDaniel also teaches in the south-central portion of Idaho, the region with the state's
highest teen pregnancy rate
in 2011.