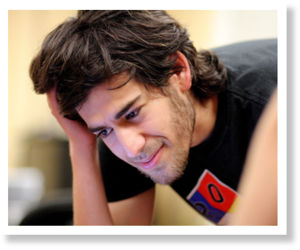 On Monday, documentary filmmaker Brian Knappenberger premiered his documentary on Aaron Swartz,
The Internet's Own Boy
, at the Sundance Film Festival. With Aaron's family in attendance, and buoyed by two standing ovations, it was an emotional moment.
Knappenberger is no stranger to films that straddle the fine line between objective observer and "angsty activist." His last film,
We Are Legion: The Story of the Hacktivists
, carved out similar territory, blunting government and corporate talking points by giving Anonymous hacktivists a direct voice in their own story. In truth,
Anonymous
is quite good at this on its own, but
We Are Legion
brought a lot of the loose hacker collective's voices together in a single vehicle.