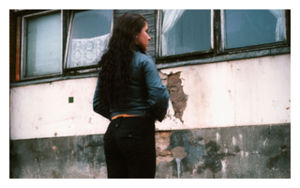 Ministers, the police and social workers have been accused of a "shocking" failure to prevent the spread of modern slavery in the UK, leading to sexual exploitation, forced labour and the domestic servitude of adults and children from across the world.
Describing government ministers as "clueless" in their response to tackling human trafficking, both into and within the UK, the most exhaustive inquiry yet conducted into the phenomenon concludes that the approach to eradicating modern slavery is fundamentally wrong-headed. Instead of helping vulnerable victims who are trapped into forms of slavery after being trafficked from overseas, the legal system prosecutes many for immigration offences.
The major study by the Centre for Social Justice, which will be published on Monday, says that political indifference and ignorance alongside a leadership vacuum in Whitehall has meant that the country that led the way in abolishing slavery in the 19th century is now a "shameful shadow" of its former self as the practice makes a comeback in a contemporary guise.
To restore Britain's reputation on the issue, the centre's report outlines more than 80 recommendations, including the appointment of an independent anti-slavery commissioner, to ensure proper political focus and new legislation to better protect victims.
Researchers were stunned at the lack of awareness of the problem among frontline officials whose job it was to identify and help trafficked victims. "We have encountered unacceptable levels of ignorance and misidentification of victims among the police, social services, the UKBA [UK Border Agency], the judicial system and others," said the report.
Social workers, it added, were "not equipped" to identify victims of modern slavery. One charity described how it was normal for just a couple of hands to be raised when a room holding 40 social workers was asked if anyone knew about the national referral mechanism, the government's system for identifying and protecting suspected trafficking victims.