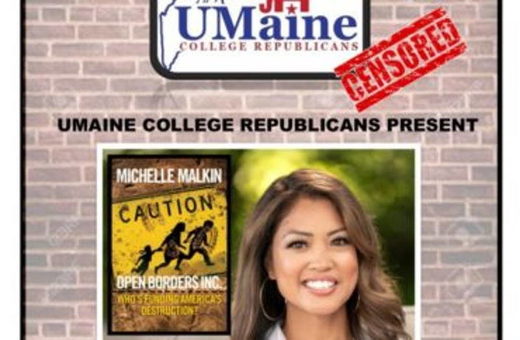 The next three venues backed out of hosting, too
The College Republicans chapter at the University of Maine can't seem to catch a break, on or off campus.
Less than two months after the CRs were suspended based on a
groundless accusation
of "Nazism," four straight off-campus venues canceled the group's booking for an event with conservative pundit Michelle Malkin.
The Sheraton Hotel at Sable Oaks yanked its contract with the CRs days before the Jan. 17 event, citing the university's
derecognition
of the club after its faculty advisor, who calls herself a "centrist Democrat," quit in protest of its invitation of Malkin.
The administration claims that it didn't tell the hotel to cancel the event. UMaine earlier told The College Fix that the student government bylaw requiring recognized student clubs to have a faculty or staff advisor was not an infringement on clubs' speech.