WARNING: This story contains details that some readers may find disturbing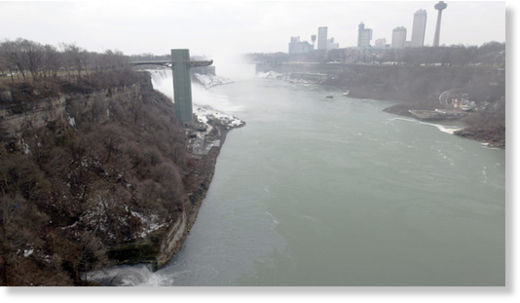 Canada - A woman's torso has been recovered from the lower Niagara River, and police say her death was a result of homicide.
Niagara Regional Police said the torso was spotted floating in the river on Wednesday afternoon.
Const. Derek Watson told CBC News in a telephone interview that "citizens saw what they believed to be a torso floating in the lower Niagara River between the Maid of the Mist and the Rainbow Bridge."
When pulled from the water, the torso was missing its arms, legs and head, Watson said.
Preliminary results from a post-mortem examination have determined that the victim is "a middle-aged Caucasian female," police reported in a news release on Thursday.
The news release said the victim had a pierced navel and "at least one caesarean section and a tubal ligation procedure."