Ukol Talumpa, who had survived previous assassination attempts, and his wife among four killed at Manila terminal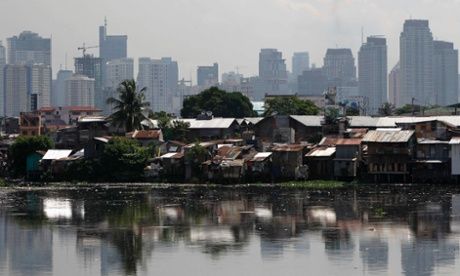 A mayor from the southern Philippines, his wife and two others
including a boy less than two years old have been fatally shot i
n a daring attack at a Manila airport terminal that also wounded four other people.
Manila airport general manager Jose Angel Honrado said men on a motorcycle fired at Ukol Talumpa, the mayor of Labangan in the country's south, and his wife as they stepped out of terminal 3 on Friday.
They were declared dead on arrival at a nearby air base hospital along with two others, including a boy aged about 18 months. It was not immediately clear if they were related to the mayor. The gunmen escaped.
Philippine airports are typically packed with people during the Christmas season.
Talumpa won a hotly contested electoral contest for mayor of Labangan in last May's elections, the AFP news agency said.
News reports in the Philippines said Talumpa had survived several other attempts on his life, including a September 2012 grenade attack in Pagadian city where he was vice-mayor, and a 2010 shooting in Manila that left he and a nephew wounded.
Source: Associated Press