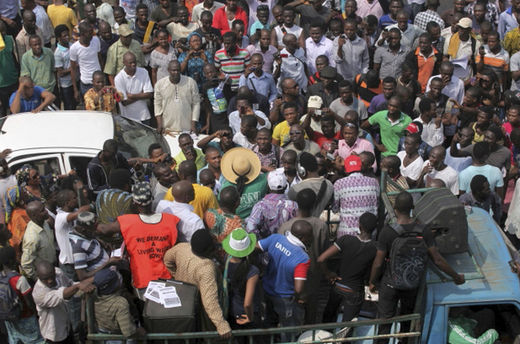 At least one person has been killed in Nigeria as violence erupted during angry protests against the doubling of fuel prices.
Hundreds of demonstrators took to the streets in the commercial capital, Lagos, on Tuesday to vent their anger over a government measure to remove a popular fuel subsidy,
Protesters shut down petrol stations, formed human barriers along motorways and hijacked buses as police used riot control tactics to control them. Witnesses said security forces shot one man at a demonstration after a mob assaulted a Nigerian soldier.
Meanwhile in the central city of Ilorin, another violent protest left one man dead.