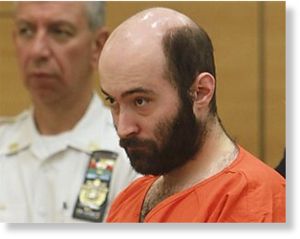 A man accused of abducting and dismembering an 8-year-old boy who got lost on the way home has agreed to avoid trial by pleading guilty to murder charges, according to a state lawmaker and a person briefed on the plea negotiations.
State Assemblyman Dov Hikind said Wednesday that Levi Aron is expected to enter the plea as part of a deal that would result in a life sentence.
Prosecutors struck the deal in close consultation with the family of the boy, Leiby Kletzky, the assemblyman said. The boy's disappearance and horrific death last year stunned his tight-knit Hasidic community in a section of Brooklyn represented by Hikind.
"The Kletzky family would very much like to avoid a trial and to relive the tragedy," Hikind said. "It's way too painful."
The Brooklyn district attorney's office declined to comment on Wednesday. There was no immediate response to a phone message left with Aron's attorney.