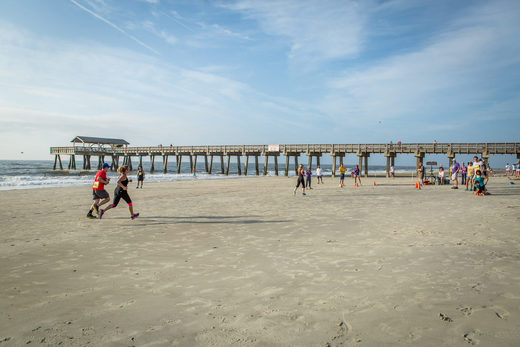 Gov. Brian Kemp reopened all of
Georgia
's beaches this week, even as he issued a "shelter-in-place" order to combat the
coronavirus
.
The
order was signed on Thursday
and went into effect on Friday. One of the main provisions was to
suspend "any local ordinance or order adopted or issued since March 1, 2020," particularly with regard to any such orders that were related to coronavirus.
Many of those local ordinances were put in place by towns to close the beaches in an effort to combat the spread of the coronavirus.
In a statement to
local news station WJCL
, Josh Hildebrandt, director of public and governmental affairs, said that, yes, the beaches are now open.