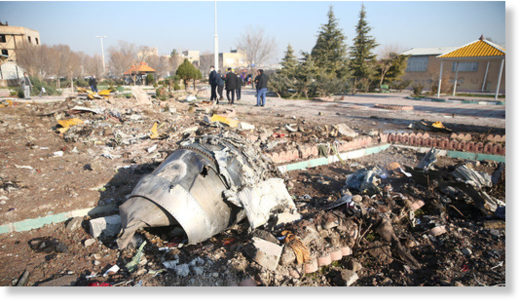 The crash of the Ukrainian plane in Iran so soon after the country launched a missile strike would have been a geopolitical event no matter what. Then came the strangely certain statements, and the retractions.
Iran blames technical issues, Ukraine not so sure
Iranian authorities were quick to blame a technical fault for the fatal crash of the Ukrainian airliner which took off from Tehran bound for Kiev Wednesday morning, with all 176 onboard losing their lives.
Ali Abedzedah, head of Iran's civil aviation authority,
attributed
the cause of the crash to engine failure, and said there was no involvement of terrorism.
While Ukraine's president Volodymyr Zelensky warned against "speculation and unchecked theories", his prime minister Oleksiy Honcharuk
told
a press conference that he was not ruling out the possibility that a missile could have brought down the plane.