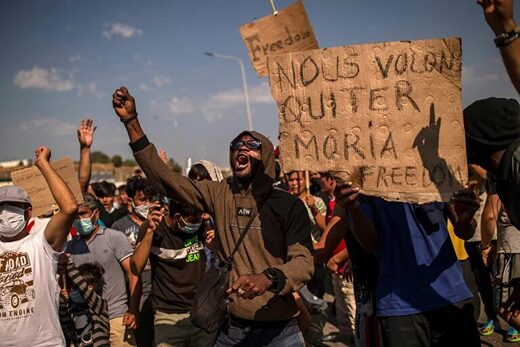 "Let them leave!" "No new structures!" "Enough!" - these are just a few of the chants by the residents of the Greek island of Lesbos, where the largest migrant camp in Europe was destroyed by a massive fire earlier this month, leaving nearly 13,000 migrants without shelter. Now, a new facility is being built on the island.
A huge fire destroyed Greece's largest migrant and refugee reception and accommodation centre, Moria, on Lesbos earlier this month. A new situation is currently unfolding on the island, which has proportionally borne the
brunt of a great deal of the migration crisis.
There's a feeling on the island that can be expressed by the saying "Now or never!" The island's residents want nothing else but the final act of the drama.