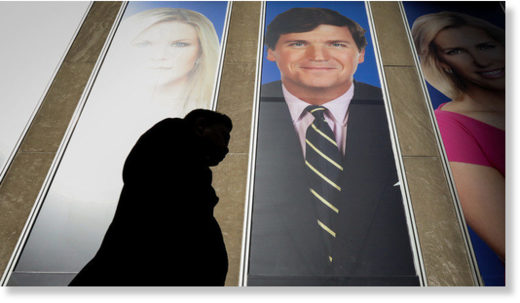 Fox News host Tucker Carlson has crossed an MSM Rubicon and questioned the Douma "gas attack" fraud on air, bringing up the OPCW whistleblower. Then he "rooted for Russia" over Ukraine. Was it a "betrayal," or epic truth-trolling?
Carlson boldly went where no mainstream TV host had gone before, unpacking the explosive story of April 2018's Douma "chemical weapons attack." While the "attack" was attributed to Syrian President Bashar al-Assad by an altered report from the Organization for the Prevention of Chemical Weapons, two whistleblowers within the group accused it of omitting evidence to craft a misleading narrative - a fact that has never crossed the lips of US media until Monday night.
The polarizing Fox host dismantled the official Western media narrative in a seven-minute segment that included an interview with the
Guardian
correspondent who personally witnessed the second whistleblower present evidence to the agency.