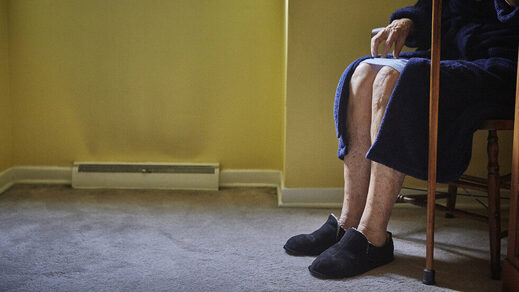 Predatory marriage is becoming a major concern, with one British MP calling for law changes to clamp down on those who take advantage of vulnerable old people. RT spoke to some who have suffered the devastating hurt it can cause.
Kathy Bates won an Oscar for scaring the living daylights out of audiences for her portrayal of a psychopath in the film adaptation of Stephen King's thriller 'Misery'.
However, crazed individuals like that are more common in society than we think. And their cover is increasingly as a loving husband or wife of their victim. Confused? Welcome to the growing world of predatory marriage.
The phenomenon involves elderly people, unable to make their own decisions, often due to dementia, who have been coerced into tying the knot.
The problem can prove so damaging that the UK Labour Party MP Fabian Hamilton is
demanding
a change in the law to prevent it.
RT spoke to several people who have first-hand experience of the terrifying consequences.