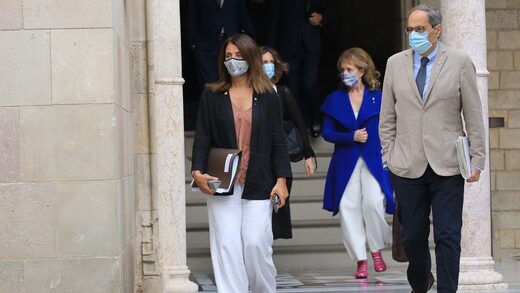 Face masks will be compulsory in all public spaces in Catalonia starting on Thursday, and violators
could face fines of €100
.
The protective gear must be worn
regardless of whether people are observing the social distance of 1.5 meters, or whether the area has a low coronavirus incidence.
The announcement was made on Wednesday by Catalan premier Quim Torra inside the regional parliament. "Face masks will be mandatory in Catalonia.
Not just in Segrià, but in all of Catalonia," he said, alluding to an area of Lleida province that has been locked down
due to
a large coronavirus outbreak
.