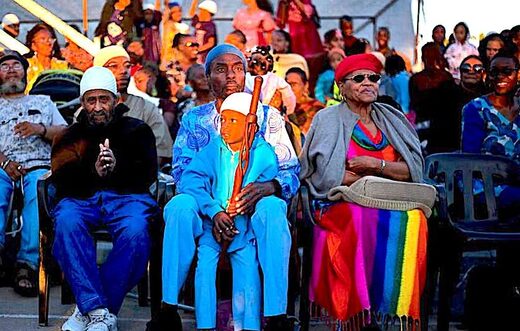 Despite living in Israel for decades, Black Hebrew Israelites are being judged as not being authentically Jewish and face deportation as a result. Israel is preparing to deport dozens of Black Hebrew Israelites with residency permits who have been living in the south of the country for decades.
Prince Immanuel Ben-Yehuda,
the spokesman for the African Hebrew Israelites,
said
the Israeli Interior Ministry had
given notice to at least 46 families, saying they must leave the country within 60 days, calling it a "shock to the system."
Black Hebrews are a spiritual community of African-Americans who identify as
descendants of an ancient Jewish tribe
and view Israel as their ancestral homeland.
With around 2,500-3,000 members, most of them live in the southern desert town of Dimona.
The community was founded by Ben Carter, a Chicago steelworker who renamed himself Ben Ammi Ben Israel after moving to Israel along with 30 of his followers in 1969. They were able to settle in the country as the Israeli Law of Return grants automatic citizenship to Jews who settle on historically Palestinian lands.