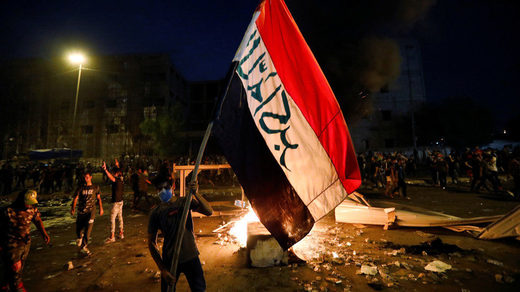 Iraq's prime minister has vowed to address government corruption but urged protesters across the country to go home. At least 40 people have died and hundreds more have been wounded in a violent crackdown on demonstrations.
In a televised address on Friday, Adel Abdul Mahdi said that
protesters' demands for social and political reforms were "righteous," conceding that the government must do more to fight corruption. However, he called for an end to the three-day-old demonstrations
, stating that "everyone should respect the rule of law by which everyone can live in security and stability."
Security forces have used live ammunition to disperse the demonstrators
, with the death toll reaching 40 on Friday, according to reports. Of those killed, at least three were members of the security forces.
More than 1,500 people have been injured in the ongoing unrest.