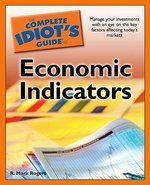 The idiot of the headline is me in the sense that I am not an economist and have never had any formal association with study of the theory and practise of economics, but... I began to understand why what is today called Western capitalism was bound to crash way back in the early 1970's when I was researching and producing an epic documentary on the everyday reality of global poverty and its implications for all.
When I reflected on what I had witnessed and learned while researching in 120 countries (as well as at the World Bank and many UN agencies) and filming in 69 of them, I let commonsense be my guide. It led me to the conclusion that capitalism was not of itself the problem.
It was the short-sighted and stupid way Western capitalism was managed.
Now I'll put some flesh on that bone.
By the early 1970's truly informed development experts were drawing attention to the fact that our one small planet was divided into two worlds -
the Rich World containing about 20% of humankind
(and known in development jargon as the North), and
the Poor World containing about 80% of humankind
(and known in development jargon as the South).