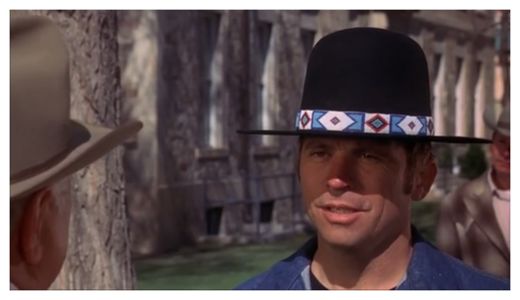 Actor and filmmaker Tom Laughlin, star of the Billy Jack films of the late '60s and early '70s, died Thursday at sunset near his home in Thousand Oaks, California. He was 82.
Laughlin first rose to fame with the character of the native American motorcycle vigilante and martial artist Billy Jack in the 1967 independent film
The Born Losers,
which went on to commercial and critical acclaim. Laughlin produced and starred in three sequels. The first of which, the morally-ambiguous
Billy Jack,
remains one of the most financially-successful independent films of all time.
He and his wife Delores Taylor had been out of the movie business for a few years, running a Montessori school, when they decided to make the Billy Jack films. The movies captured some of the zeitgeist of the late '60s sense of political protest and rebellion, and set Laughlin on a path as an activist. Laughlin sought the Democratic nomination for president three times - 1992, and 2008 as a Democrat, and 2004 as a Republican. He was an outspoken critic of the Iraq War, which he has said was
worse than Vietnam.