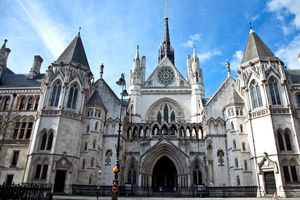 Over the last two years the number of rape cases referred by the police to the Crown Prosecution Service for charging has fallen by a third - despite a 3% rise in recorded offences over this period.
Research by the Bureau of Investigative Journalism reveals that tougher evidence standards and early intervention from prosecutors have contributed to this dramatic decline. The findings were described by the Shadow Attorney General Emily Thornberry, as 'cause for profound concern'.
The CPS told the Bureau that as part of a wider review it would now examine whether changes in evidence standards imposed by police and its own charging guidance had affected referral rates. It added that there is 'currently no evidence' of a link between the drop in referrals and its lawyers' early involvement in rape cases.
Data obtained by the Bureau shows the decline in referrals has coincided with a fall in numbers of suspected rapists being charged.
In 2012/13 11% fewer suspected rapists were charged - 320 fewer than in the year before and the lowest level for five years.
The Bureau's research found no single factor was behind the decline in the number of cases referred for charging. However eleven forces, all of whose rape referrals dropped by at least 21% last year, told the Bureau tougher evidence standards, considering cases more carefully before referral or talking to prosecutors about the strength of a case at an earlier stage contributed to the decrease.