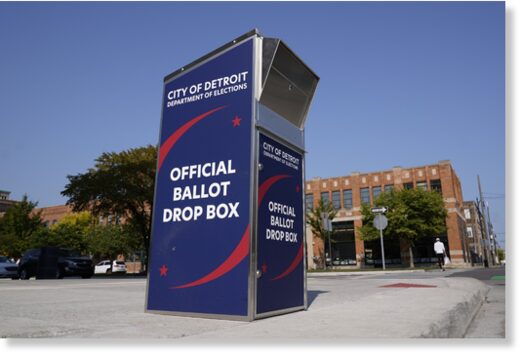 Whistleblower Melissa Carone is now
on record
with the court saying she told her supervisor about massive fraud in Detroit at the TCF Center on election night and was told, "We're not here to run their election" by her boss! This case is part of one filed by the
Great Lakes Justice Center
.
A Detroit Judge has already essentially said
all the affidavits are irrelevant
in his mind because the City of Detroit says they did everything okay.
CARONE SAW:
The same ballots being run repeatedly, where the same stack of 50 Biden ballots became 500 votes
No valid or legal oversight of ballot process, it was just Democrats policing Democrats
Poll workers duplicated ballots and were changing the votes on the ballots, stealing votes in plain sight!
Carone reported her findings to the FBI, but will they investigate?