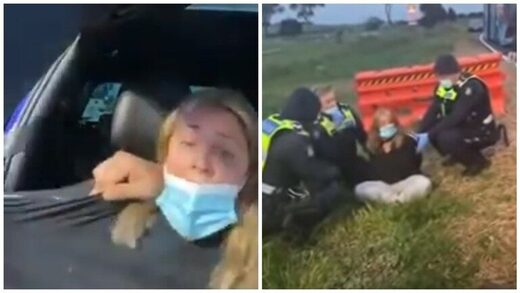 Victoria Police say
they plan to charge a Melbourne woman with assaulting police
after she posted a video of her arrest to social media showing her being dragged from a car by officers.
Police arrested 29-year-old Natalie Bonner after she allegedly refused to provide her details and driver's licence at a checkpoint in Kalkallo just before 6pm on Saturday.
Ms Bonner
was stopped at the checkpoint because her mobile phone was mounted on a charger on her windscreen
.
Things escalated when she refused to get out of the car and also refused to provide her name to the officer.
The video shows the police officer reaching into the vehicle and undoing her seatbelt.