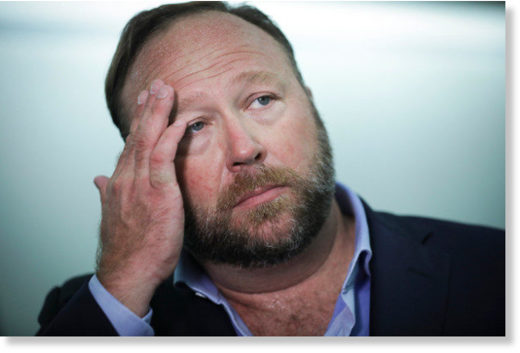 Conspiracy theorist and "Infowars" radio host Alex Jones has been accused of sending child pornography to the lawyers of the Sandy Hook families - just days after he claimed to be the target of a malware attack that left kiddie porn on his servers.
The Connecticut law firm Koskoff, Koskoff and Bieder - which represents the families of eight victims from the 2012 shooting in Newtown -
filed court documents Monday, stating that they had received electronic files from Jones that contained x-rated files and contacted the FBI as a result.
"The FBI advised counsel that its review located numerous additional illegal images, which had apparently been sent to InfoWars email addresses," the court documents stated.
Jones apparently knew the filing was coming, with him posting
a rant video over the weekend
titled "Alex Jones Responds to Sandy Hook Child Porn Set Up."
Naming Sandy Hook lawyer Chris Mattei specifically, the native Texan said: "You're trying to set me up with child porn, I'm going to get your ass!"