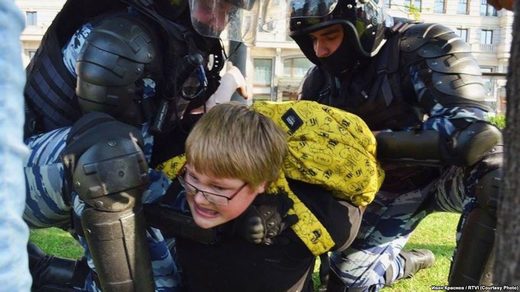 The lower chamber of the Russian parliament has passed a bill setting out punishment for people who involve minors in unauthorized protests, rallies, and demonstrations.
In its third and final vote, the State Duma approved legislation under which organizers of unsanctioned public gatherings in which people under the age of 18 participate will face up to 15 days in jail and a fine of up to 50,000 rubles ($750).
Thousands of teenagers have taken part in antigovernment protests in the past few years, including demonstrations organized by opposition politician and anti-corruption campaigner Aleksei Navalny.