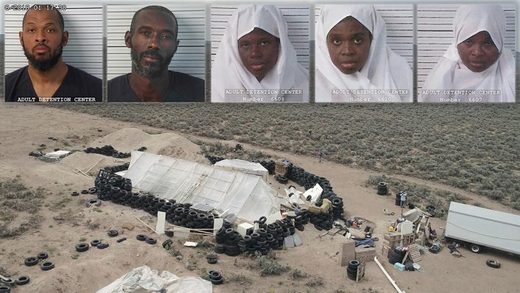 State judge sets $20,000 bail for five defendants arrested at a compound where authorities say
children were being trained to conduct school shootings
; William La Jeunesse reports on the controversial decision.
Jany Leveille, one of the five suspects arrested at the "extremist Muslim" compound in northern New Mexico, has been transferred to the custody of U.S. Citizenship and Immigration Services (USCIS), Taos County Sheriff Jerry Hogrefe said Tuesday.
The remaining detainees are currently still in custody, the sheriff said.