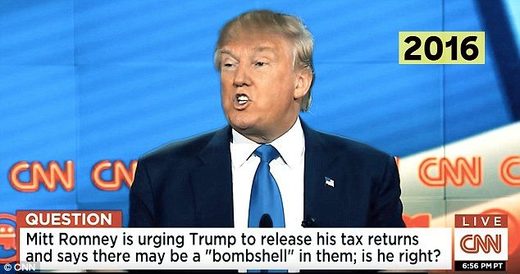 During the run-up to the election and up until the inauguration, Donald Trump made repeated promises to release his tax returns. However, like all presidents before him, after he was sworn in, he quickly began breaking promises and releasing his tax return was at the top of the list. This broken promise has spurred an epic response by WikiLeaks who is now promising to release them.
Kellyanne Conway, a senior counselor to the president, said on Sunday that Trump will break a 40-year tradition and not show America the extent of his financial interests and obligation.
"The White House response is that he's not going to release his tax returns," Conway said. "We litigated this all through the election."
Conway went on to assert that most Americans don't care about Trump's tax returns, noting, "They voted for him, and let me make this very clear: most Americans are — are very focused on what their tax returns will look like while President Trump is in office, not what his look like."