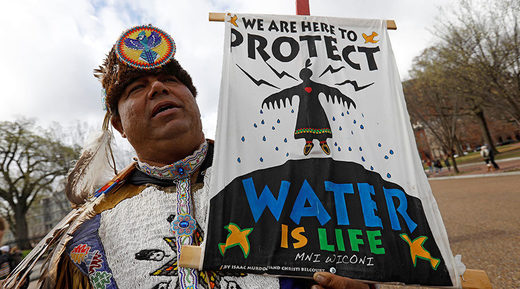 A private security firm which started out as a US military contractor and has been hired by the controversial Dakota Access Pipeline (DAPL) to counter indigenous activists protesting its construction, has used "military-style counterterrorism measures,"
the Intercept reports.
The online publication
claims
it has obtained over 100 internal documents of the TigerSwan security firm, leaked by one of its contractors, and has studied more than 1,000 documents via public records requests.
The papers "reveal that TigerSwan spearheaded a multifaceted private security operation characterized by sweeping and invasive surveillance of protesters,"
it said.
The Intercept says the information provides "the first detailed picture" of the former US military and State Department contractor's "military style" methods. Its report claimed that the firm hired by Energy Transfer Partners treated the anti-project protesters as jihadists.