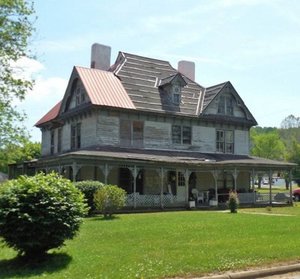 The percentage of Americans that own a home has fallen to the lowest level ever recorded. During the second quarter of 2016, the non-seasonally adjusted homeownership rate fell to just 62.9 percent, which was exactly where it was at when the U.S. Census began publishing this measurement back in 1965. This is not what a "recovery" looks like. All throughout the Obama years, the percentage of Americans that own a home has gotten smaller and smaller and smaller.
The reason for this, of course, is that the middle class in America is dying.
Last year, we learned that middle class Americans
now make up a minority of the population
for the first time ever. In order
to have a high rate of homeownership, you need a thriving middle class, and you can't have a thriving middle class without good paying middle class jobs.
This is why I write about the evisceration of the middle class so extensively, because the U.S. economy is systematically being hollowed out and most Americans don't understand what is happening.
Traditionally, owning a home has been a sign that you have arrived as a member of the middle class, but
under Barack Obama the percentage of Americans that own a home has fallen every single year.
In the past, we have talked about how it had fallen to the lowest level in decades, but now it has officially fallen to the lowest level
ever.
The following comes
from CNBC
...
After rising just over a decade ago to its highest level ever, the nation's homeownership rate fell to match its all-time low and could drop even further in the months to come.

In the second quarter of this year, the rate fell to 62.9 percent, not seasonally adjusted, which is the same as it was in 1965, when the U.S. Census started tracking the metric. During the epic housing boom in the mid-2000s, the rate soared as high as 69.2 percent. That was when politicians touted the so-called "ownership society."
So why is this happening?