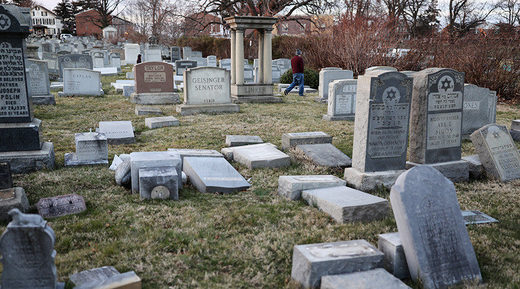 Dozens of tombstones at a Jewish cemetery in Philadelphia were discovered toppled and damaged, according to media reports. Police classified the incident as an act of vandalism, the second in a week since the desecration of a Jewish cemetery in St. Louis.
The discovery was made on Sunday morning at the Mount Carmel Cemetery in the Wissinoming neighborhood of Philadelphia by a local man who came to visit the grave of his father.
Police say up to 100 graves were affected, while locals claim up to 500 tombstones had been overturned,
according
to ABC6.