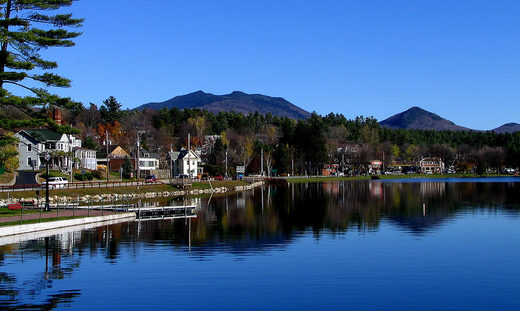 Some people heard it as a boom, some as a bang, some as a series of explosions.
Imagine the noise of a dump truck being dropped from 100 feet in the air onto pavement. It shook buildings.
Many people said it sounded like it was coming from inside their building on on their block. But it wasn't just local; people heard it around the same time across a huge swath of northern New York. In response to an Enterprise Facebook post,
people wrote that they had heard it as far west as Cranberry Lake, as far north as Malone, as far east as AuSable Forks and as far south as Eagle Bay, plus throughout the Tri-Lakes villages.
That boom was heard in Saranac Lake 10:13 a.m.
Some people also reported hearing a later one, perhaps around 1 p.m.
The cause of the noise remained a mystery as of Friday afternoon.
There was no record of any earthquake within 2,000 miles of the Adirondacks, according to the U.S. Geological Survey's online global tracker.