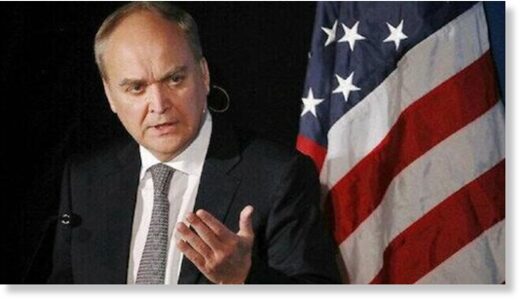 The Kremlin has blasted what a Russian official called the United States'
"vivid example of hypocrisy"
as part of the latest war of words in the wake of President Putin's announcing he has stationed tactical nuclear weapons in neighboring Belarus.
Russian Ambassador to the United States Anatoly Antonov on Tuesday called out Washington's "extremely short memory" - given
it "has long been systematically destroying the legal basis of bilateral relations in strategic sphere," which is a reference to the collapse of multiple nuclear treaties of late, including 'Open Skies' and the INF Treaty in 2019. New START is also looking to come to an end at the rate things are going.
At the start of this week Western officials sounded the alarm over Putin's fresh announcement, which many within NATO countries interpreted as but the latest 'expansionist' threat.