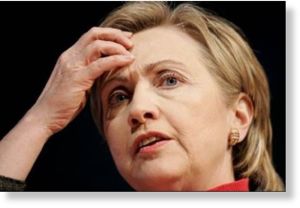 US Secretary of State Hillary Clinton admits that American media outlets do not offer real news despite being the "most technologically advanced."
Speaking before the Senate Foreign Relations Committee on Wednesday, Clinton said Washington is losing the "information war" in the world. She cited the quality of news channels like the Doha-based Al-Jazeera as one of the reasons justifying her opinion,
The Huffington Post
reported on Thursday.
"We're the most technologically advanced country in the world, so slowly but surely we've been trying to take back the airwaves in Afghanistan against Taliban with the most primitive kind of communication equipment. Now, take that as one example where I don't think we were very competitive, and we have worked like crazy to change that, and then go to the most extreme where you've got a global, a set of global networks, that al-Jazeera has been the leader in, that are literally changing people's minds and attitudes," she said.
Clinton also compared Al-Jazeera with US media outlets, and pointed out that the network is becoming increasingly popular in the United States because it disseminates "real news."