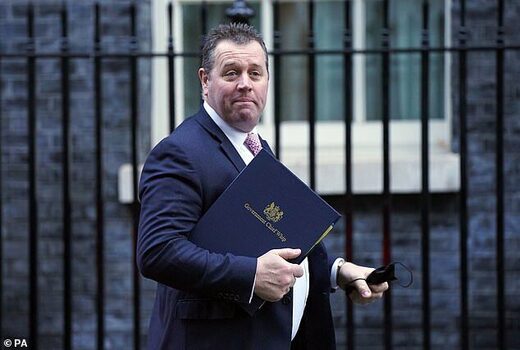 Rebel
Tories
are threatening to release a secret recording of Government whips' 'blackmail' threats as their battle with
Boris Johnson
took an astonishing new turn.
Backbenchers pushing for the Prime Minister to be replaced amid Partygate chaos claim to have taped party enforcers attempting to bully MPs, as well as having copies of text messages.
Mr Johnson insisted on Thursday he had 'seen no evidence' to support the claim made by
senior Conservative William Wragg that his critics were facing 'intimidation'
as part of an effort to prevent him being ousted from office.