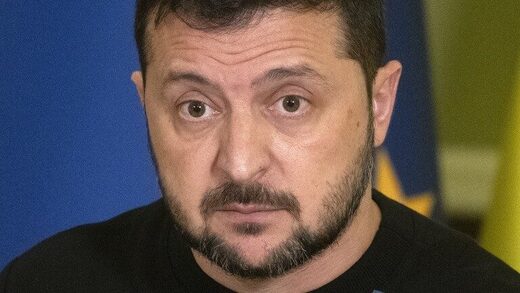 "The name of operation is Maidan 3. It is meant to change the president," he said in an interview with The Sun. "Maybe it's not by killing. I mean it's changing. They will use any instruments they have. So that's the idea, to the end of the year,"
he added.
This has been the second time in less than a week that Zelensky has told Western media that a third "Maidan" is being plotted against him. He first said that
such information had been coming from Ukrainian intelligence and Western allies
at a meeting with foreign reporters on November 17.

Comment: And it's the Western 'allies' that are planning on replacing him. Zelensky seems to think that by sounding the alarm he can prevent the inevitable.


Russian State Duma Speaker Vyacheslav Volodin said that Zelensky was clinging to power as he fears for his future, thus making another "Maidan" all but inevitable. There have lately been reports about the internal political strife in Ukraine in Ukrainian media. In particular, Zelensky
reportedly has differences with Ukraine's top brass, including the commander-in-chief of Ukraine's armed forces, General Valery Zaluzhny
. Earlier, in his article for
The Economist
, Zaluzhny actually criticized Kiev's strategy of an offensive.