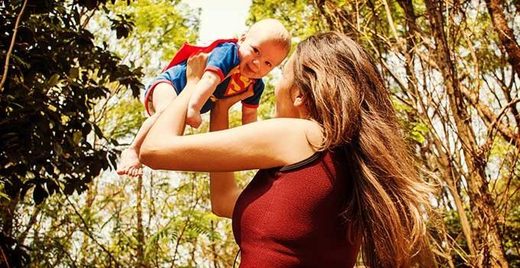 The neurotransmitter
dopamine
is involved in human bonding, a new study has found for the first time. The finding, from Northeastern University psychology professor Lisa Feldman Barrett, brings the brain's reward system into our understanding of how we form human attachments.
The study, of 19 mother-infant pairs, has important implications for therapies addressing
postpartum depression
as well as disorders of the dopamine system such as
Parkinson's disease
, addiction, and social dysfunction.
Barrett, University Distinguished Professor of Psychology and author of the forthcoming book
How Emotions Are Made: The Secret Life of the Brain
, says:
"The infant brain is very different from the mature adult brain; it is not fully formed. Infants are completely dependent on their caregivers. Whether they get enough to eat, the right kind of nutrients, whether they're kept warm or cool enough, whether they're hugged enough and get enough social attention, all these things are important to normal brain development.

Our study shows clearly that a biological process in one person's brain, the mother's, is linked to behavior that gives the child the social input that will help wire his or her brain normally. That means parents' ability to keep their infants cared for leads to optimal brain development, which over the years results in better adult health and greater productivity."