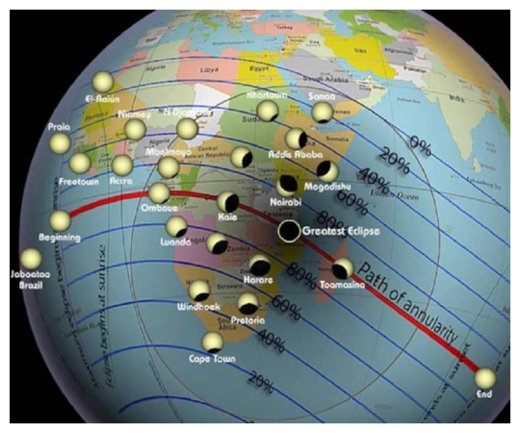 Sky watchers in more than 50 African countries are about to witness a solar eclipse.
On Thursday, Sept.1st, the Moon will pass in front of the sun, covering as much as 97% of the solar disk.
Click here to view an animated eclipse map
created by Larry Koehn of ShadowandSubstance.com.
This is not a total eclipse, but rather an annular one, in which maximum coverage leaves a thin strip of sun shining around the lunar limb. The narrow path of annularity snakes across Gabon, Republic of Congo, Democratic Republic of Congo, Tanzania, Mozambique, and Madagascar. For as much as three minutes, people in those countries can see the "ring of fire":