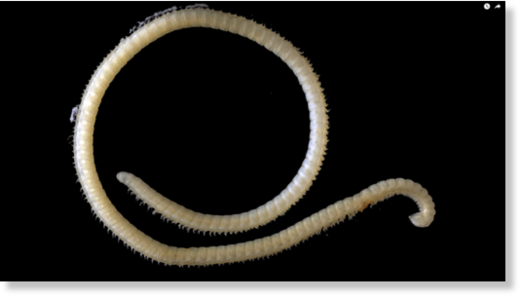 Explorers in California have discovered a new species of creepy crawly boasting 200 poison glands, four penises and 414 legs.
The 'illacme tobini' is a
type of millipede
and was found living in marble caves in Sequoia National Park high in the Sierra Nevada mountains.
Despite what the name suggests, millipedes do not possess 1,000 legs - in fact the world's leggiest creature, illacme plenipes, has just the 750. First seen in 1928, it can be
found
under sandstone boulders near Silicon Valley.
"I never would have expected that a second species of the leggiest animal on the planet would be discovered in a cave 150 miles away," said Assistant Professor in the Entomology Department at Virginia Tech Paul
Marek
, an expert in all things millipedes.