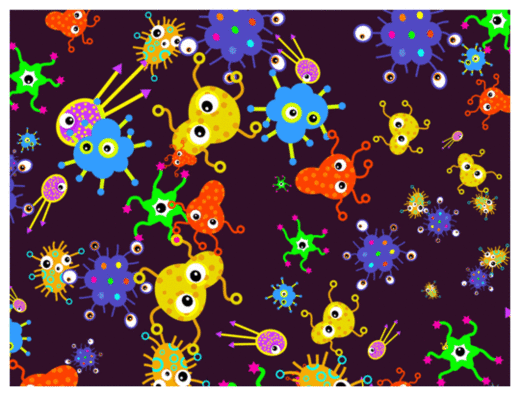 Cefas and University of Exeter scientists have presented a novel concept describing the complex microbial interactions that lead to disease in plants, animals and humans.
Microbial organisms and viruses cause many diseases of plants and animals.
They can also help protect from disease, for example the complex communities of microbes in the human gut, which are very important for our health.
However, very little is known about these microbes and how they cause and prevent disease.
The pathobiome concept opens a door on this unexplored world of microbial diversity and how it controls all other organisms on the planet.
It will change the way we approach health and disease control in animals, plants and humans.
Traditional approaches to describe infectious disease in plants, animals and in humans are based on the concept that single pathogens are responsible for the signs or symptoms of disease observed in those hosts.
The pathobiome concept explains that in reality, disease occurrence is much more complex.
Today sees the publication of a paper exploring the
pathobiome concept
, a novel way of seeking to understand diseases of plants and animals, including humans.