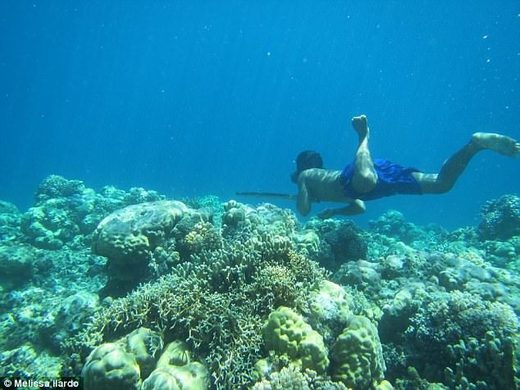 A population of Indonesian 'fish people' have evolved spleens are 50 per cent larger than normal people, enabling them to free dive to depths of more than 200 feet (61 metres).
The genetic change discovered in the Bajau tribe - who can hold their breath for 13 minutes - is the first known example of a human adaptation to deep diving, researchers found.
For more than 1,000 years, the Bajau - known as 'Sea Nomads' - have wandered the seas of southern Asia in house boats, catching fish by free diving with spears.
Now settled around the islands of
Indonesia
, they are famous for their extraordinary breath-holding ability.