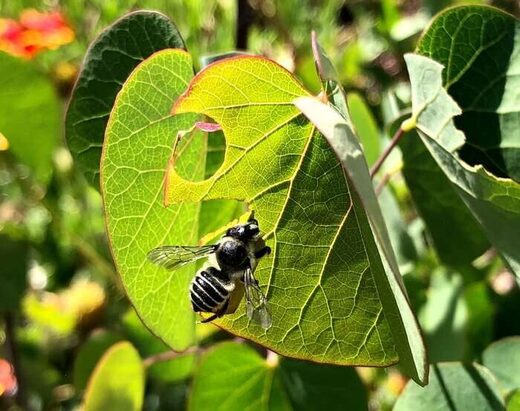 A new UC Riverside study shows that a type of insecticide made for commercial plant nurseries is harmful to a typical bee even when applied well below the label rate.
The study was published today in the journal
Proceedings of the Royal Society B: Biological Sciences
.
Chemically similar to nicotine, neonicotinoids are insecticides that protect against plant-consuming insects like aphids, but seriously harm beneficial insects, like bees.
They are widely used by commercial growers.
Comment:
Fortunately for humans, nicotine delivered via tobacco smoking can actually be extremely
beneficial
.