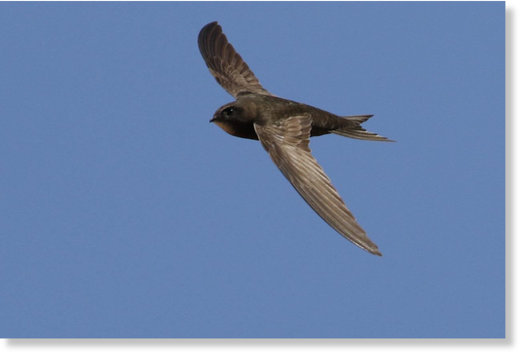 The common swift is able to fly continuously for 10 months, without touching down for even a second, according to an extraordinary study which finds the species can stay in the air far longer than any other bird.
Researchers tagged 13 common swifts and followed their every move for two years. They found that while swifts land for two months during the breeding season, it is incredibly rare for them to roost during the rest of the year, when they are migrating between Europe and Africa.
Three didn't alight
In three cases, the bird didn't land on the ground, a tree, water, or anything else for the whole 10 months
, while none of the 13 common swifts in the study spent more than 0.5 per cent of their time out of the air.