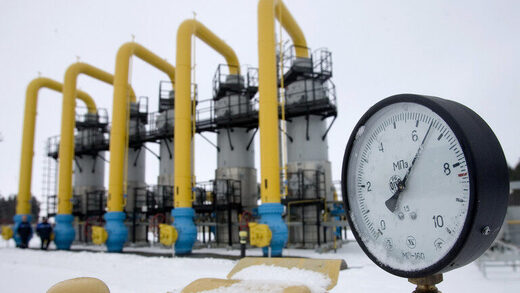 The price of natural gas in Europe has surpassed $1000 per 1,000 cubic meters for the first time since October 27, trading data shows.
According to Intercontinental Exchange, the price of December futures on the TTF hub in the Netherlands on Tuesday jumped nearly 11% to $1048 per 1,000 cubic meters.
Late on Monday,
Russia's state energy giant and major gas exporter, Gazprom, abstained from booking additional capacities for gas transit through both Ukraine and Poland in December
. The company did not book additional transit capacity for November 16 either.
However, Gazprom earlier said
it reserves the capacity of transport routes depending on requests from buyers and can book additional volumes on short notice and for brief periods
- a week or even a single day.
The price surge also intensified following news that EU regulators
suspended certification
of Russia's newly constructed Nord Stream 2
gas pipeline due to legal claims against the organizational form of the operator's company.
Comment:
More on that contrived, likely US-contrived, bureaucratic hurdle
here
.
Meanwhile, on Monday,
Europe saw a 10% decrease in nominations for gas supplies from its gas fields in Norway.
During the day, they fell from 345.7 million cubic meters to 310.9 million cubic meters, data from Norwegian pipeline operator Gassco shows.
Europe has been struggling with gas shortages and skyrocketing prices for months now, with the situation culminating at nearly $2,000 per 1,000 cubic meters of gas in early October.
The crisis somewhat eased early last week, when Russia started pumping more gas via the Yamal-Europe pipeline, which goes from Russia to Germany through Belarus.
However, the stabilization was put in jeopardy when Belarusian President Alexander Lukashenko
threatened
to block gas transit last Thursday. Russian President Vladimir Putin was quick to counter that it would "be a violation of our transit agreement," and stated he "hope[s] it will not come to that."