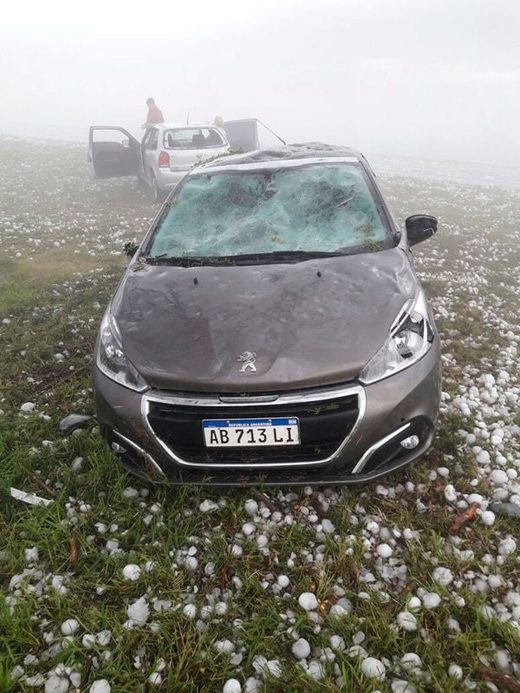 A freak hailstorm produced orange-sized hail as it hit Corrientes and surrounding areas in Argentina on Sunday, October 8, 2017.
The violent storm caused massive damage to up to 20 cars traveling on the Posadas-Corrientes road between Scorza Cué and Ita Ibaté (Route 12) according to
infobae
as well as some localized flooding.
There were no reported injuries but images of the cars showing broken glass and shocking dents soon began to circulate on social media networks.
On Monday, October 9, 2017 a
freak hailstorm wreaked havoc in Johannesburg, South Africa
.
Some other severe hailstorms from around the world in recent months include:
It is likely that atmospheric dust loading from increased comet and volcanic activity is contributing to these 'intense' or 'freak' hailstorms, the cooling effect of which causes ice crystals to form.