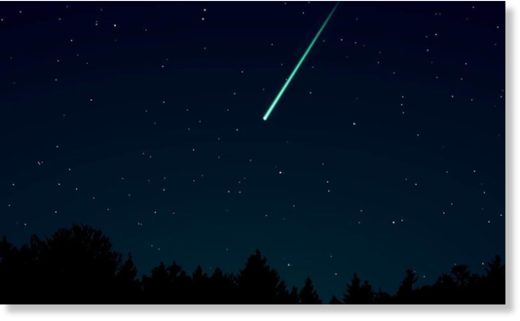 On March 25, around 10:40 p.m. EDT, a smoke tow could have been seen on the night sky of several US states. Residents from Pennsylvania, Massachusetts, and New York reported that they witnessed a color-changing fireball crossing the sky.
The American Meteor Society receives seven different reports on the event. The common belief: it must have been a meteorite entering the atmosphere.
The interference with the atmosphere causes the object to burst into a meteor. Friction, pressure, and chemical interactions with the atmospheric gases are the ones lightening the piece of debris and making it look like a shooting star or falling star.
The visibility in some of the states, such as Pennsylvania, was impaired due to the clouds in the sky. Dan D., a Pennsylvania resident, stated: "I've seen shooting stars and this was definitely not the same," he noted in his report.