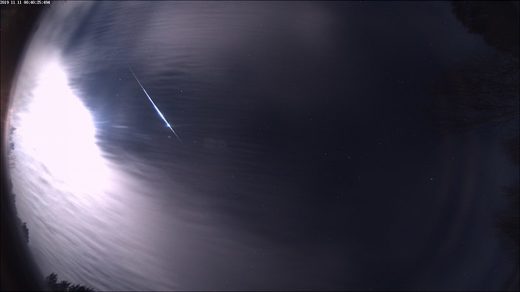 The American Meteor Society
received 43
reports
of a bright fireball streaking across the sky along the East Coast Sunday evening.
The meteor was seen about 7:40 p.m. from New York to North Carolina, with several reports from the D.C. area, including Leesburg and Vienna.
The fireball (another term for a very bright meteor), is likely part of the annual Taurid meteor shower, which peaks this week.
Every year from September to November, the Earth passes through a broad stream of debris left by Comet Encke, according to NASA.