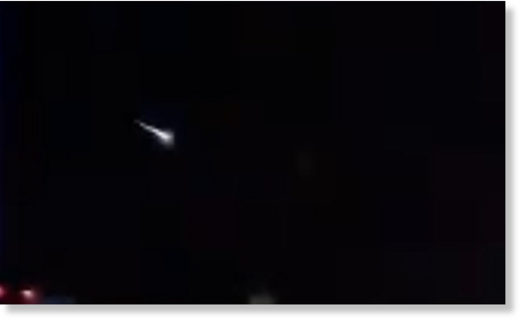 Hundreds of people in the Mid-Atlantic and New England reported they looked up on Tuesday night and saw a meteor hurtling through the skies.
The meteor soared over the D.C. area about 11 p.m., and the brilliant shine caught a lot of eyes.
Steve Chazin was driving from Virginia's Dulles Airport on Route 50 when his dashcam caught the sight: an illuminated orb flying through the skies, surrounded by a glow and backed by a tail.
The American Meteor Society had 325 reports of the celestial event pour in from Washington, D.C., and 11 states, including Maryland, Virginia and West Virginia.