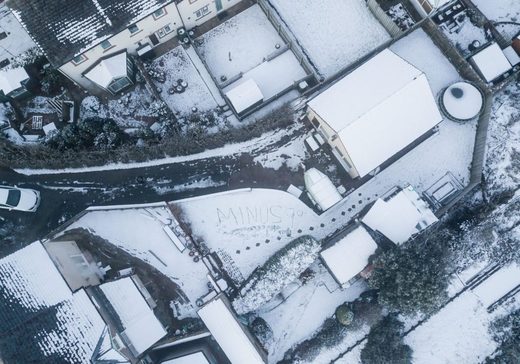 Grab your coats and scarves, people. This cold weather is going nowhere.
Or at least it's not for the next month.
Speaking to Metro.co.uk, Met Office forecaster Sophie Yeomans said the UK is looking at a
prolonged winter this year - meaning this freezing spell isn't expected to clear up until March.
As for this week, most of the country is set to be hit by flurries of snow, sleet and rain up to the weekend.
And despite temperatures in Scotland dropping to -9.6C last night, central England and the Midlands are expected to be the lowest this evening.
We're talking
lows of -4C and -5C in some countryside spots
... So wrap up warm.