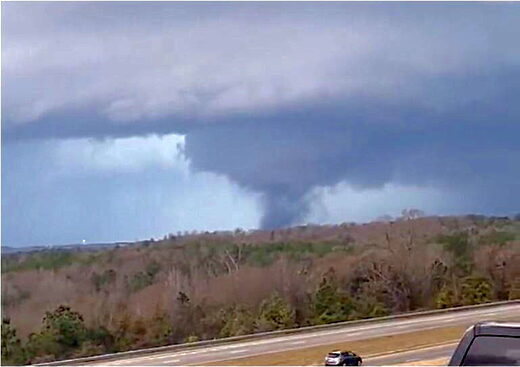 Multiple tornadoes ripped across Alabama on Thursday, including a particularly dangerous one near Selma, causing extensive swaths of damage.
A large and destructive tornado ripped through the Selma, Alabama, area Thursday afternoon as a severe weather outbreak struck the southern United States.
Selma, located about 40 miles west of Montgomery, was in the path of a large and extremely dangerous tornado around 12:30 p.m. local time on Thursday. Emergency response teams in Selma were providing assistance and cleaning roadways as of Thursday afternoon, according to an online post by the city.
Residents across Selma were told to seek shelter and avoid traveling on area roadways. Downed power lines were also reported throughout the region.