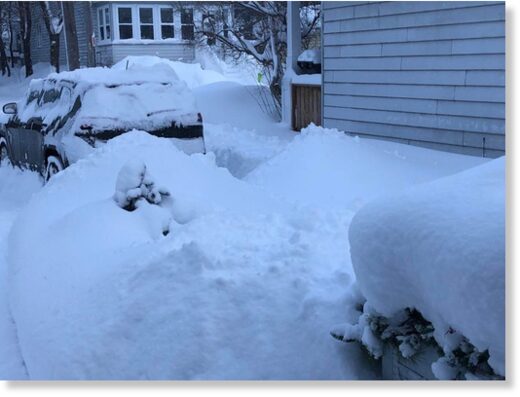 Sault Ste. Marie has a 97 per cent chance of seeing a white Christmas from year to year. After all, to officially call a White Christmas you need 2 cm on the ground Christmas morning. We've gone slightly overboard this year.
Since Friday, the Sault has received over 77cm and that's not including accumulation from midnight Saturday to Christmas morning. Unofficially, another 30cm fell in that time frame.

To put things in perspective, last winter the Sault maintained a snow pack of 40 to 50cm - that was for the entire winter
.
As of Christmas morning, we have seen over 100cm and it's still snowing.