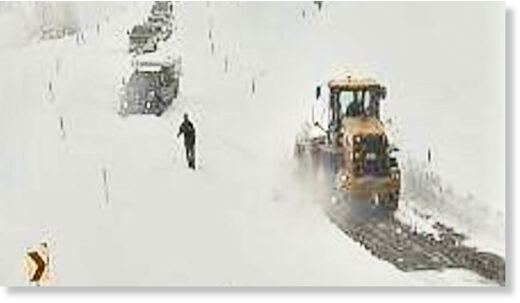 A major spring snow storm dumped more than 3 feet of snow on northwest Wyoming over the Memorial Day weekend, stranding dozens of travelers on the Chief Joseph Highway.
Dozens of people caught in the storm that closed Wyoming Highway 296, which connects Cody to Cooke City, Montana, and the Beartooth Highway, had to be rescued by Department of Transportation personnel, according to Cody Beers, a department public relations specialist.
"There were vehicles blocked there last night and spun out on the road," Beers told
Cowboy State Daily
midday Monday. "There's at least two feet of snow up on (Dead Indian Pass) and there was a pretty good line of cars, 10 to 12 cars backed up."
To make matters worse, Beers said a pickup with a camper in the back had spun out, blocking the road for oncoming traffic.