Researchers have found that 'Oumuamua - the first confirmed object to enter the solar system from interstellar space - was a comet, releasing just enough gas to subtly change its course
.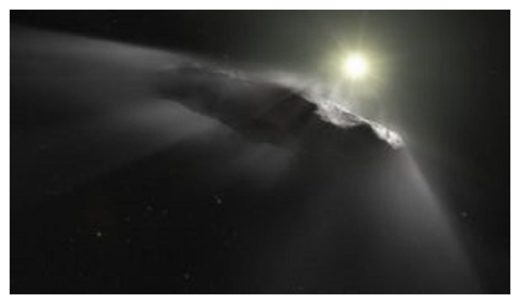 In October 2017 the robotic telescope
Pan-STARRS
in Hawai'i detected an unusual object entering the solar system from interstellar space. In the days after the discovery, every available telescope, including Hubble, was aimed at the interloper to collect as much information as possible before it left our system. Since then, astronomers worldwide have been reviewing the observations, trying to squeeze as much knowledge as possible about the unexpected visitor.
Named 'Oumuamua ("first scout" or "first visitor" in Hawaiian), this envoy from the stars appeared to have the form of an elongated cigar - or a
flattened pancake, depending whom you ask
- 800 meters (0.5 mile) long and 10 times thinner. It came
tumbling
into the solar system from above the plane of the planets, only to have its path changed by the by the Sun's gravitational pull before leaving out system again, never to return.