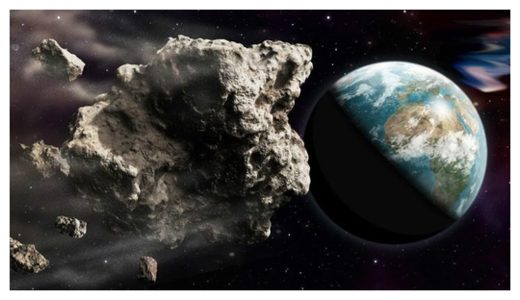 Two previously unknown "potentially hazardous" asteroids will pass close to Earth this week
, and once again we're reminded that a) NASA's ability to spot potentially cataclysmic near-Earth asteroids is currently limited to a few days' warning, and b) the area around Earth is swarming with dozens of giant space rocks, which are apparently stealthy enough to remain undetected until it's too late. Not an encouraging combination, especially after the two near-misses last month (
YD7
and
2018 AJ
).
Comment:
It is a sobering thought but There is NO WAY TO TELL what might hit, and when. The world's observatories were focused on 2012 DA14 when, 6 hours before its scheduled fly-by, another large rock - from another direction -
arrived out of nowhere
to explode over Chelyabinsk, Russia!
The new asteroids are named 2018 CC and 2018 CB, and are between 9 and 38 meters in size. For comparison, a standard X-Wing is about 12.5 meters long, while the Space Shuttle is about 56 meters.
NASA deems any asteroid that comes within closer than 4.6 million miles of Earth to be "potentially hazardous." This might not sound close in terrestrial terminology but in terms of space distance, it's close enough to worry.