This gas giant regularly absorbs hits from comets and asteroids, protecting inner solar system worlds.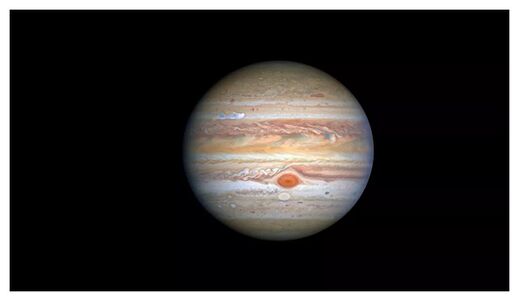 Jupiter just got smacked by a small celestial body, according to amateur astronomers.
The impact occurred at 1:45 a.m. Japan Standard Time on Aug. 29 (1645 GMT on Aug. 28). An account affiliated with the Organized Autotelescopes for Serendipitous Event Survey (OASES) project and Planetary Observation Camera for Optical Transient Surveys (PONCOTS) system
posted
about the event on X, formerly known as Twitter, alerting of a flash observed in
Jupiter's atmosphere
. The post also called on observers to check their own footage.
MASA Planetary Log later shared footage showing a brief burst of light coming from
Jupiter
that was associated with an apparent comet or asteroid impact. Another independent
observation
was made by a Chinese amateur astronomer in the city of Zhengzhou, Henan province, showing a flash in the same spot on Jupiter's dense, turbulent atmosphere.
MASA Planetary Log, an account belonging to an amateur space enthusiast who particularly enjoys
planets
and Earth science, told Space.com that they were shooting automatically to continuously record the
surface of Jupiter
. The flashes are emphasized in the videos posted to X as the brightness and color balance are automatically adjusted.
"When I woke up in the morning and opened X (Twitter), I saw information that a flash had been observed on the surface of Jupiter. That night, when I checked the video of the corresponding time, I saw a flash.
"I was very lucky to be photographing this phenomenon when it happened."
OASES has been involved in a number of
observations
surrounding Jupiter impacts in recent years. The OASES Twitter account
posted
a high-resolution image of Jupiter at the time of the impact using data provided by amateurs.
Jupiter
frequently
experiences cosmic collisions because of its powerful gravitational pull and proximity to the main asteroid belt. Most notably, shards of the fragmented comet
Shoemaker-Levy 9
collided with Jupiter in 1994, leaving lesions in the atmosphere which were visible to astronomers for months afterwards.
The
gas giant
is considered to play a big role in protecting the
inner solar system
from
asteroids
and
comets
by attracting and absorbing impacts or flinging potentially dangerous objects further out into the solar system. The presence of Jupiter and Saturn in the solar system is credited with
helping life on Earth flourish
.