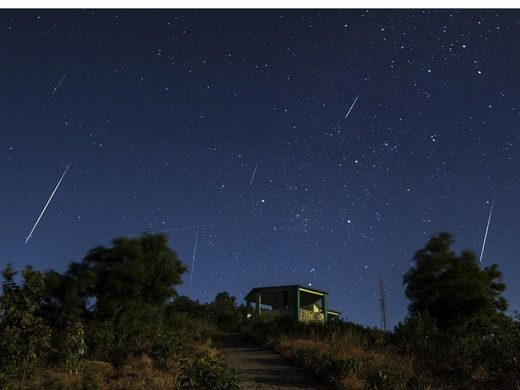 Photographers and sky-watchers will be treated to an awe-inspiring celestial display in December as the Geminid meteor shower lights up Earth's atmosphere.
As our planet moves through the debris field left by the Phaethon asteroid
next month, flashes and trails of light will be visible overhead - as long as the weather is clear.
Phaethon, named for the son of Greek god Helios, is a rocky asteroid that
orbits the Sun unusually closely.