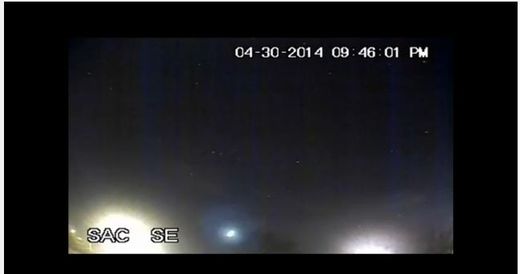 Translated from Spanish by Sott.net
The Caribbean Astronomical Society (SAC) reported that an impressive meteor was seen throughout Puerto Rico on Wednesday night, April 30, at about 9:46 pm.
The SAC was able to capture images of the bright meteor as the institution has cameras that continuously monitor the skies above the Caribbean.
.