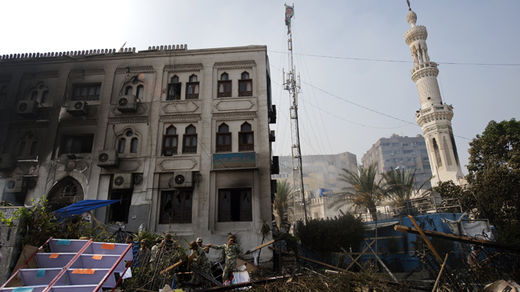 Top US lawmakers have quietly agreed to temporarily suspend most military aid to Egypt, indicating that behind the scenes Washington is starting to treat the military's ouster of President Morsi as a coup, according to a new report.
The Obama administration has temporarily halted the delivery of weapons to the Egyptian military as well as some forms of economic aid to the government, despite deciding not to officially describe the military takeover as a coup. The office of Senator Patrick Leahy, the head of the Appropriations State and Foreign Operations Subcommittee, told
The Daily Beast
on Monday that the administration has implemented these changes over the past month
as it formulates an official determination on the coup
.

Comment: When it comes to enemies of the US, condemnation from the US comes within minutes and no technicalities of language is needed. We are now 7 weeks after the coup in Egypt and the US is still using soft language such as calling for restraint and seeking for a political solution, while pondering if it really could be a called a coup.