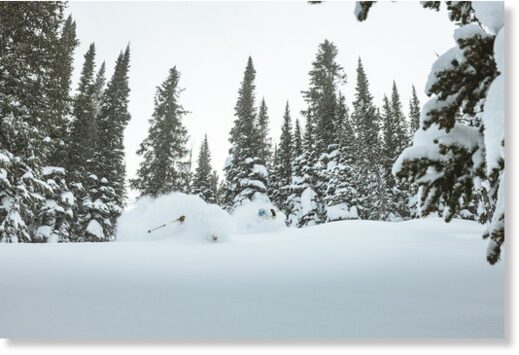 Yesterday, Owen Leeper & I went up high to greet the sun.
The sun didn't bring much warmth.
NOAA reports showed wind chills of -50ºF
and air temps of -18ºF.
The Tetons just received the most snow they've ever recorded in any 2 day period.
41″ in 48-hours
50″ in 50-hours.
52″ storm total.