Extreme Temperatures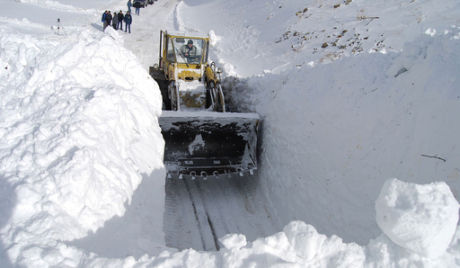 ---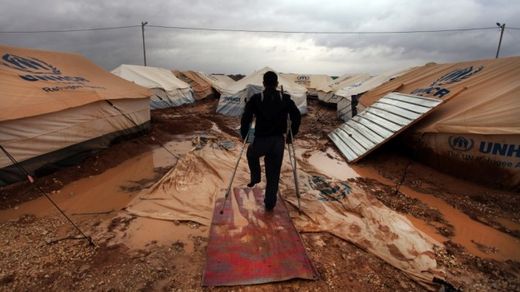 A winter storm is magnifying the misery for tens of thousands of Syrians fleeing the country's civil war, turning a refugee camp into a muddy swamp where howling winds tore down tents and exposed the displaced residents to freezing temperatures.
Some frustrated refugees at a camp in Zaatari, where about 50,000 are sheltered, attacked aid workers with sticks and stones after the tents collapsed in 35 mph (60 kph) winds, said Ghazi Sarhan, spokesman for the Jordanian charity that helps run the camp. Police said seven Jordanian workers were injured.
After three days of rain, muddy water engulfed tents housing refugees including pregnant women and infants. Those who didn't move out used buckets to bail out the water; others built walls of mud to try to stay dry.
---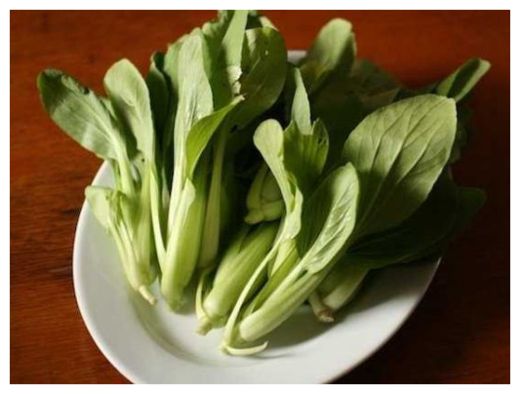 A cold snap in China hasn't gotten much attention here, but it might start to get more, as it's causing massive food inflation.
The Daily Dim Sum
translates a
Xinhua article
:
Monitoring results of the Ministry of Agriculture show that prices of 27 vegetables in the first week of 2013 increased 4.5 percent week-on-week for an average price of CNY 4.17/kg. In the past ten weeks, average price of vegetables has jumped 55 percent.
Weather.com
reports on the exact weather numbers:
China is experiencing unusual chills this winter with its national average temperature hitting the lowest in 28 years, and snow and ice have closed highways, canceled flights, stranded tourists and knocked out power in several provinces.

China Meteorological Administration on Friday said the national average was 25 degrees Fahrenheit since late November, the coldest in nearly three decades.

The average temperature in northeast China dipped to -4.5 degrees F, the coldest in 43 years, and dropped to a 42-year low of -18.7 degrees F in northern China.
---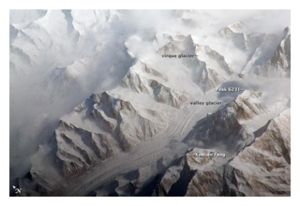 An unusually cold winter across China has some regions hitting their
lowest average temperatures in more than 40 years
, according to state media reports. The Chinese national meteorological agency said polar fronts caused by global warming are to blame for the frigid air.
The freeze is the coldest winter in 28 years, the
English-language newspaper China Daily
reported. The national average temperature across China's vast territory was a chilly 25.2 degrees Fahrenheit (minus 3.8 degrees Celsius) since late November. In northeast China, which typically has snowy, cold winters, the average temperature was an icy 4.5 degrees Fahrenheit (minus 15.3 degrees Celsius), the lowest in 42 years.
Temperatures have dropped down to minus 40 degrees Fahrenheit (minus 40 degrees Celsius) in eastern Inner Mongolia, northern Xinjiang and the Arctic reaches of northeast China. (Mohe, in northeast China, holds China's record low temperature of minus 62.1 F, or minus 52.3 C, set on Feb. 13, 1962.)
---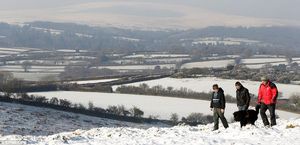 Parts of Britain could see temperatures drop as low as -15C next week, as a cold front which will last until February sweeps the country.
Weeks of mild weather, which has led to spring flowers blooming early in many parts of the country, will be replaced with freezing temperatures and icy winds that could even bring snow.
Clear skies and sunshine will precede a widespread frost later this week, with temperatures plunging further over the weekend as warm southerly winds give way to icy blasts from the north east.
A Met Office forecaster told the
Daily Mail
: "It does look like it's going to get colder. There's the scenario where we will get winds coming in from the North East that will cause colder weather. Usually that means we'll see snow flurries as well."
Forecasters say the temperature could plunge to -15C in parts of the north by next week.
---
This image from the Rutgers Snow Lab shows that there was so much snow in the Northern Hemisphere that it broke a December record.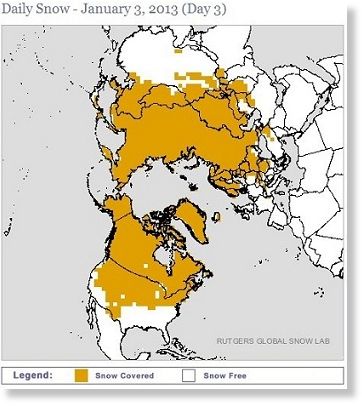 So how is that global warming rhetoric working out for you? Steven Goddard exposed past global warming articles that
predicted less snow
.
2001 15.2.4.1.2.4. Ice Storms



Milder winter temperatures will decrease heavy snowstorms

http://observatory.ph/resources/...



IPCC Draft 1995



shrinking snow cover in winter

http://www.nytimes.com/
---
M.Zoljargal
UBPost
Mon, 07 Jan 2013 17:27 UTC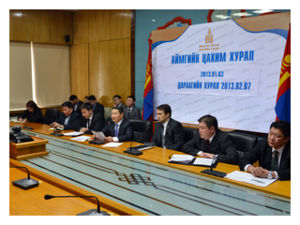 Administrators of Khovd, Uvs, Zavkhan, Khuvsgul and Dundgovi Provinces voiced their concerns about the harsh winter conditions to the Prime Minister, N. Altankhuyag, and other government staff at a video conference on Thursday.
The provincial governors participating in the video-conference remarked that as the depth of the snow has increased, most of the provinces have begun to use the hay and fodder from the state reserve and this is costly. They claim that herders will be in a very problematic situation unless the government finds a way to reduce the price of the state reserve of hay and fodder.
The Governor of Govi-Altai Province noted that Govi-Altai is planning to start using the state reserve from February 10, as it has saved enough reserve itself.
The directors of the National Emergency Management Agency (NEMA) and the National Agency for Meteorology, Hydrology and Environment Monitoring participated in the video-conference and described the recent weather trends and the conditions in the provinces. Some provinces are experiencing alarming conditions.
---
Adam Jourdan
Reuters
Sat, 05 Jan 2013 03:00 UTC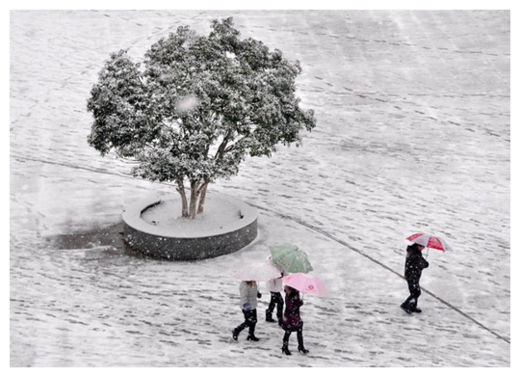 Shanghai - Temperatures in China have plunged to their lowest in almost three decades, cold enough to freeze coastal waters and trap 1,000 ships in ice, official media said at the weekend.
Since late November the country has shivered at an average of minus 3.8 degrees Celsius, 1.3 degrees colder than the previous average, and the chilliest in 28 years, state news agency Xinhua said on Saturday, citing the China Meteorological Administration.
Bitter cold has even frozen the sea in Laizhou Bay on the coast of Shandong province in the east, stranding nearly 1,000 ships, the
China Daily
newspaper reported.
Zheng Dong, chief meteorologist at the Yantai Marine Environment Monitoring Center under the State Oceanic Administration, told the paper that the area under ice in Laizhou Bay was 291 square km this week.
---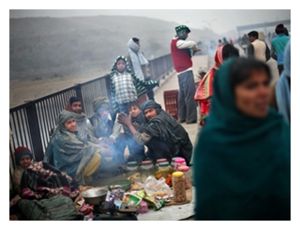 Police say more than 100 people have died of exposure as northern India deals with historically cold temperatures.
Police spokesman Surendra Srivastava said on Thursday at least 114 people have died from the cold in the state of Uttar Pradesh, at least 23 of them in the previous 24 hours.
Srivastava said many of the dead were poor people whose bodies were found on footpaths or in parks.
The weather department said temperatures in the state were 4 to 10 degrees below normal.
Temperatures in New Delhi, which borders Uttar Pradesh, hit a high on Wednesday of 9.8 degrees Celsius, the lowest maximum temperature in the capital since 1969.
---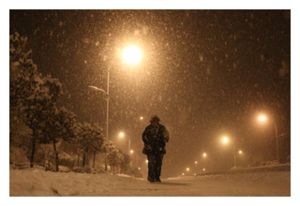 Beijing gripped in a cold snap is experiencing one of the coldest New Year periods in the local meteorological history, according to the municipal observatory on Wednesday.
The observatory issued the yellow low-temperature weather alert on Tuesday afternoon. The warning is second only to red alert.
It forecast that the cold snap in accompany with powerful wind would drive down the lower temperature to minus 14 degrees Celsius on Wednesday, approaching the extreme record of minus 16 degrees Celsius.
The temperature in the Inner Mongolia Autonomous Region to the north of Beijing has dropped to minus 40 degrees Celsius with snow on ground piling up 50 centimeters in some areas of the Greater Hinggan Mountains.
The rare winter cold caused frost on expressways in eastern Shandong Province, which has also issued yellow icy road alert. The provincial observatory said the cold snap is likely to linger till Friday.
---