A wet winter and cold, late spring have affected both flora and fauna - and gardens. How long will the summer last?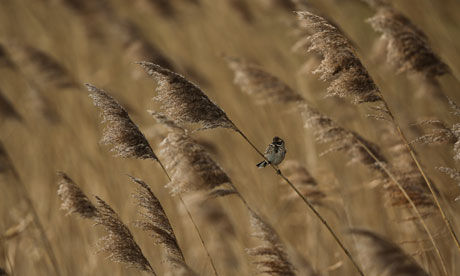 One week past midsummer's day and nature still has not recovered from the misearable, wet winter and the cold, late spring, say wildlife experts and gardeners.
"Spring got seriously behind and was the latest since 1996; with bluebells still in bloom in early June and
many butterflies very late to emerge
," said National Trust naturalist Matthew Oates.
"Summer is now running two to three weeks late."
The long spell of cold weather caused insects to struggle, with a knock-on effect on tree and flower pollination and a lack of food for birds like swallows and swifts which depend on airborne insect food. The result has been late flowering plants and possibly many young birds going hungry.
Snowdrops lasted into April, daffodils until May and wild roses and elder trees are now flowering but unusually late, said Oates. "Some aspects of spring failed altogether - with frogs and toads struggling to breed in ponds which remained frozen".
The cold winter has left seas particularly cold
. "This means the plankton is very late and we are only just beginning to see basking sharks, six weeks later than usual," said Joan Edwards, head of the Wildlife Trusts' Living Seas in Plymouth. "
We also see that some seabirds look particularly undernourished, possibly because of the cold seas."