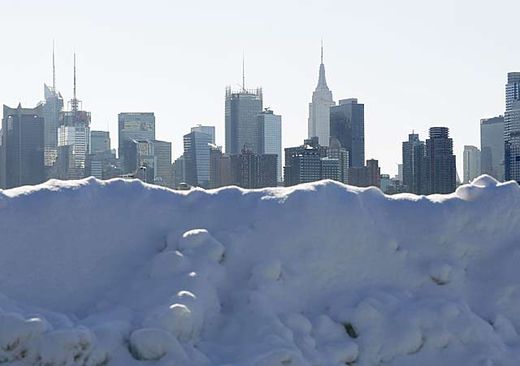 Los Angeles civil rights lawyer Alex Jacinto is known among some of his friends and acquaintances as the Don Quixote of California, a modern day knight errant never shy about jousting with windmills he may find offensive to his sense of justice. He even went out on a limb and stated that the US may one day invade Mexico to escape the extreme cold brought on by climate change.
He once ran for sheriff against a powerful but corrupt longtime incumbent, becoming a cause celeb in the process - and did respectively well, with boxing legend Muhammad Ali, his major endorser, campaigning alongside him.
At other times, carrying a life-size replica of the Virgen de Guadalupe tilma enshrined in Mexico City, he has crusaded in liberal corners of L.A. against abortion, stem cell research and other causes dear to progressive Democrats, much to their chagrin.
But perhaps nothing seemed as absurd as the night some years back at a Hollywood Mexican restaurant, with several politicians including then former Gov. Jerry Brown nearby, when Jacinto went on a long diatribe about how the
United States
in the not so distant future would "have" to invade Mexico to expand into that South of the Border country for survival.
Huh?
Climate change, Jacinto said to a table of disbelieving diners at the historic restaurant Lucy's El Adobe Cafe across the street from Paramount Studios.
It was in the mid-1990s, well before the 2004 new ice age apocalypse feature film "The Day After Tomorrow," in which hordes of US residents tried taking refuge from the bitter cold in Mexico.
But Jacinto wasn't talking about panicked Americans fleeing for their safety across the Mexican border. He was envisioning a situation in which the U.S. government, using its military, would be systematically invading and occupying Mexico the way it did in the
Mexican-American War of 1846-48.
It would take possession of Mexico as perhaps a new state or possibly as an entity like the District of Columbia under the exclusive jurisdiction of Congress and therefore not a part of any US state.
In the mid-1990s, climate change was still relatively new in America's political dialog. There had been noticeable weather changes in the country since the 1980s, and each year would seem unusually colder, especially in
winter
. People joked about a new Ice Age but few took the idea seriously. Jacinto was one who did.
"It will eventually become so cold in the US that New York, the center of American business and commerce, will be unable to function, and soon after that neither will Washington, D.C.," Alex told us that night. "The northeast, the East Coast, the Midwest... in the coming years, life will become increasingly intolerable there."
Increasingly harsher snowstorms would make the US seem like an arctic region. It would play havoc with the nation's economy and transportation systems. More and more, airports would be shut down. Thousands of flights cancelled. Commuters trapped and stranded. Heating for homes would become problematic. Thousands, especially among the elderly, would die
"And the only option will be for the country to move southward, which is already becoming overpopulated, and going even more southward would mean Mexico," Jacincto said.
"I don't think, given the history of nations and of this country's once championing of Manifest Destiny, that the powers that be won't actually consider using 'national security' or whatever guise, to justify the invasion and takeover of Mexico for the survival of the United States, and with the move southward, possibly even relocating the nation's capital to a warmer, friendlier climate like Mexico City."
Whoa, there.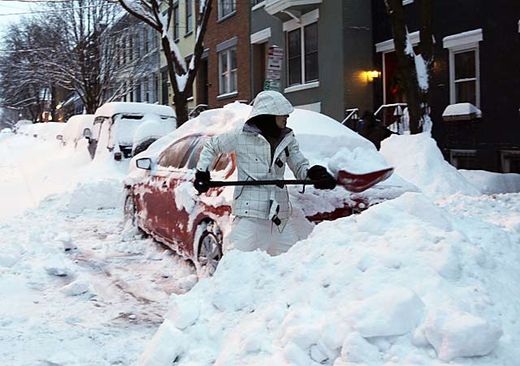 Would climate change cause the invasion of Mexico?
America's president residing in a new White House in Mexico City? Would that be at Los Pinos, where the Mexican president lives or the Palacio Nacional where he works? Congress making laws on a city created by the Aztecs upon an island of Lake Texcoco later called Tenochtitlan? The US Supreme Court deciding on laws in a country previously occupied by numerous other countries and where in the mid-19th century President James K. Polk deployed combat troops that resulted in the capture of Mexico City and Veracruz by the U.S. Army's 1st, 2nd, 3rd and 4th Divisions?
Had Alex weighed even the imaginary geopolitical and cultural consequences that would unfold if anything like that happened? And
climate change?
Could anyone realistically think that there would be a modern Ice Age? Seriously.
Perhaps my friend wasn't so much delusional as he was under the influence of the margaritas at Lucy's El Adobe where, come to think of it, politicians like Jerry Brown from time to time had come up with some strange ideas. It was at that restaurant, legend had it, that he met pop star Linda Ronstadt and decided to run for president, three times.
California voters had finally rejected Brown when he tried to run for the US Senate. But if margaritas at Lucy's could inspire thoughts of invading Mexico, who was to say they might not convince Jerry Brown to run for governor again as an old man in the years ahead?
Almost two decades later, with Jerry Brown now governor of California again at the age of 75, who's to say what can happen and what can't.
And climate change is with us with its terrifying new Ice Age fury. Just last month President Obama in his State of the Union declared that "
climate change is a fact.
"
That night news reports said "it was snowing intermittently outside the Capitol. The temperature would bottom out later that night at 13 degrees in Washington, 14 in New York, 1 in Chicago, minus 6 in Minneapolis - and those readings were toasty compared to some of the lows earlier in January."
Since then, cold weather conditions in much of the country have worsened.
I called Alex Jacinto the other day and asked if he remembered that night at Lucy's and his theory that the US will find it necessary to invade and occupy Mexico.
Of course he did, he said. Could he possibly, truly, ever foresee something like this happening, his country taking military possession for his forebearers' homeland, just for survival's sake?
History, he reminded me, isn't made, written or rewritten by its victims.