About Rick3 After spending most of my life in an alcoholic haze, sobered up Jan 3rd 2008. Seeing the insanity going on in the world I now understand why I drank! I am fifty three years old and work in a museum in Grahamstown, SA, which collects South African writing in English. Love the out of doors, camping, writing and sailing. Very concerned about humanity - I've had to catch up on what's happening around me, very quickly - and the push for NWO which strikes me as a psychopathic drive for total control. I have searched the internet for a site such as Sott. Thanks muchly for this.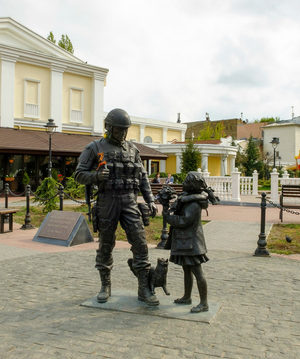 вежливым людям ('Monument to polite people'), Simferopol, Crimea
People are always teaching us democracy but the people who teach us democracy don't want to learn it themselves.
- Vladimir Putin
Recent Comments
saying everything you do not like is a conspiracy theory surely must be a conspiracy.
---
The argument for limiting ones knowledge to only pleasant things makes for bad actors and worse decisions. look at politics, they may try to...
---
It would be great if doctors and scientists would listen to lay opinion more so. Observation and insight are part of the human condition, not just...
---
Your body doesn't care for your religious fantasies and will punish you accordingly.
---
I always liked this young lad... and his comments on the NZ tragedy speak nothing but truth. I wish this young man all the best in the future.. it...