As Arctic Britain prepares to shiver for at least another month, a leading scientist today predicted the world was heading for another Ice Age.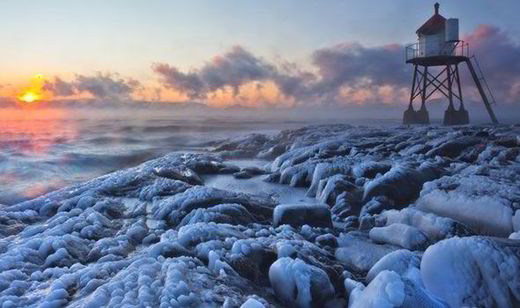 Incredibly, British Summer Time officially starts tomorrow but millions of brassed off Brits pining for warmth will have to endure freezing temperatures and biting winds until May.
The misery will continue with daytime temperatures struggling to reach a bracing 5C (41F). The only ray of sunshine, forecasters said, is that it will stay dry.
As if the outlook wasn't bleak enough already, meteorologists believe the shivering start to 2013 has been the coldest in more than 200 years.
More worryingly, the combination of sub-zero temperatures and heavy snow experienced across much of the country recently
could be the prelude to a new Ice Age that will begin next year
and last for 200 years.